Explosive: TBoss' Sister Wendy Recites The National Anthem To Shame Haters But Nigerians Slam Her
Nigerians are just NOT SMILING with TBoss and her crew. The housemate didn't take it lightly when Debie Rise told her to recite the National Anthem. She made a complete idiot of herself while trying to. She felt bad and thought it could cost her being the winner of BBNaija 2017. Following this, TBoss' sister Wendy recites the National Anthem to shame haters but Nigerians slam her instead. Yes, they came for her!
Watch the video below.
https://www.instagram.com/p/BSnreBUB2Ty/
"We are proudly Nigerians. We are one of the strongest Nations. A land full of opportunities and greatness. We may have forgotten the national anthem but we are reminded today that it the most important part of being a proud Nigerian. Nigeria, Boss Nation let's rise up and recite our national anthem . Be proud of who you are and where you come from. @bigbrothernaija2017 @payporte #bbn #teamtboss #bossnation SMS Vote TBoss to 32052".
Read some of the response below.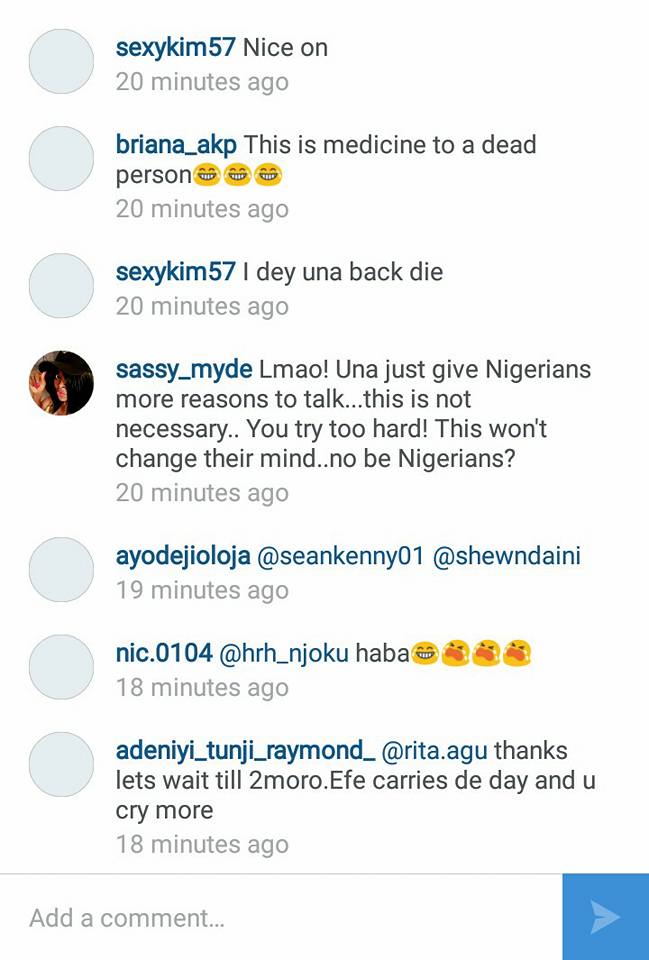 Wendy didn't allow herself to be lashed at with a word or two. She took to Instagram:
Do Or Die: TBoss' Sister Wendy Recites The National Anthem To Shame Haters But Nigerians Slam Her