Nigerian Singer Davido Sent DJ Khaled A Message To Allow His 4-Month-Old Son Asahd To Sleep
Usually, people allow their babies to eat then sleep follows next. But not one US music producer. Hence, Nigerian singer Davido sent DJ Khaled a message to allow his 4-month-old son Asahd to sleep. By the way, hope you know DJ Khaled has already made his baby a producer at that tender age?!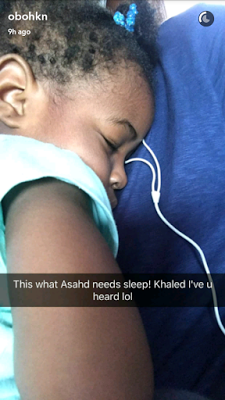 Well, Davido shared a message to DJ Khaled showing his adorable daughter sleeping. I guess that's how it's done. Afterall, there's time for everything. Then again, there are those who would argue that it's best getting talents while young… But this young?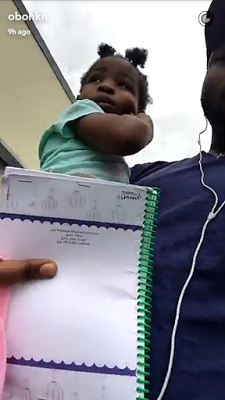 Erm… Davido Sent DJ Khaled A Message To Allow His 4-Month-Old Son Asahd To Sleep