8ft Shark Has Been Caught And Killed Near Magaluf After It Scared Holidaymakers Close To Magaluf
An 8ft shark has been caught and killed near Magaluf after it scared holidaymakers sending them running from the sea. It's understood that the blue shark believed to have been harpooned, came close to the shore at three popular Majorcan beaches before it was dragged from the water by lifeguards earlier on and put down. The massive shark was spotted near swimmers in Illetas close to Magaluf just after midday on Saturday.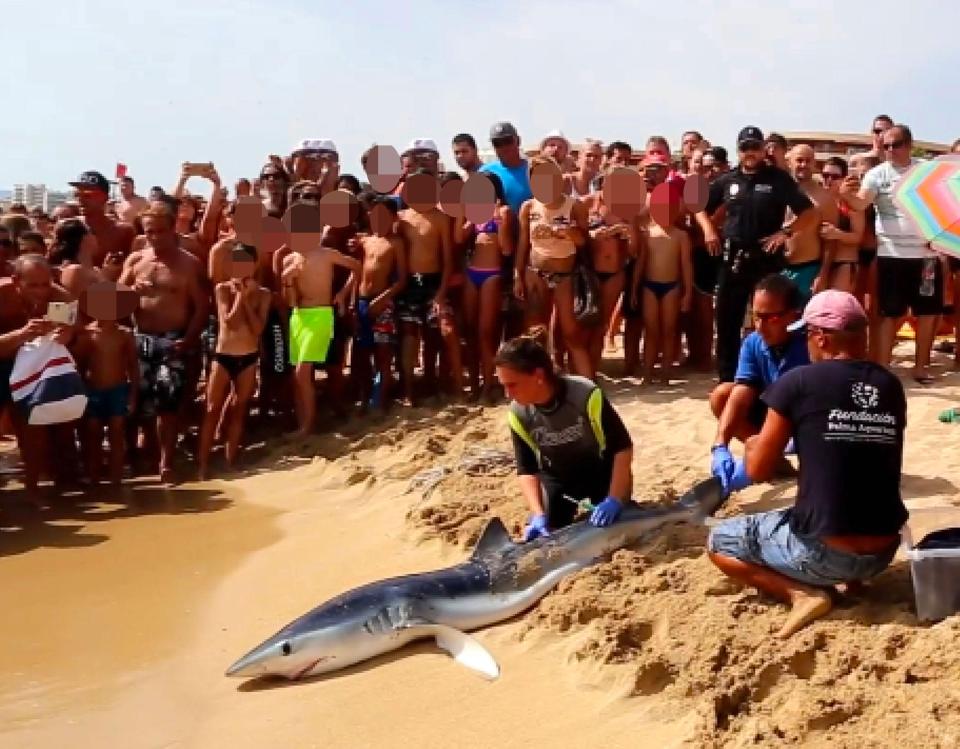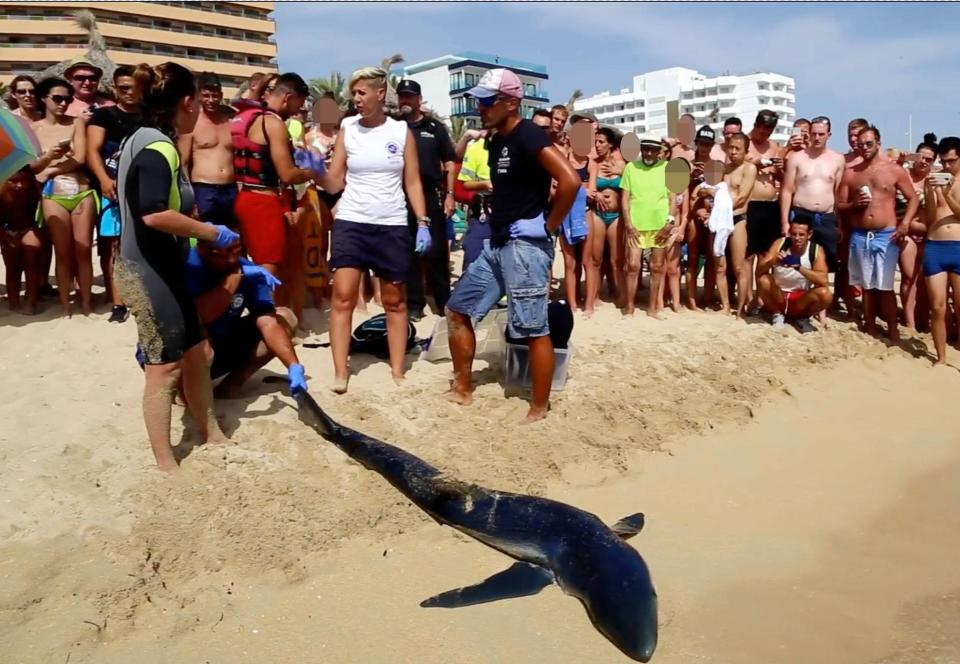 According to local reports, the 8ft shark suffered a serious head injury caused by a harpoon resulting in it approaching the packed beaches. Infact, one of the aquarium employees said the shark had suffered "irreversible damage". He said:
"After a close examination by experts, a hook was found inside its mouth which had caused it irreversible damage."
Click HERE for more on Amebo Book.
Massive 8ft Shark Has Been Caught And Killed Near Magaluf After It Scared Holidaymakers