Loverboy: Usher Photo'd Helping His Wife Take Out Her Weave On At The Beach
R&B singer Usher photo'd helping his wife take out her weave on at the beach makes him the romantic type. Ofcourse, his music should tell you. Anyway the singer hit the beach with his wife Grace Miguel, in an ultra-exclusive private estate resort in Costa Careyes, south coast of Jalisco.
He was seen helping his adorable wife take out her weavon and wasn't bothered if anyone had called him a woman wrapper. Ride on brother!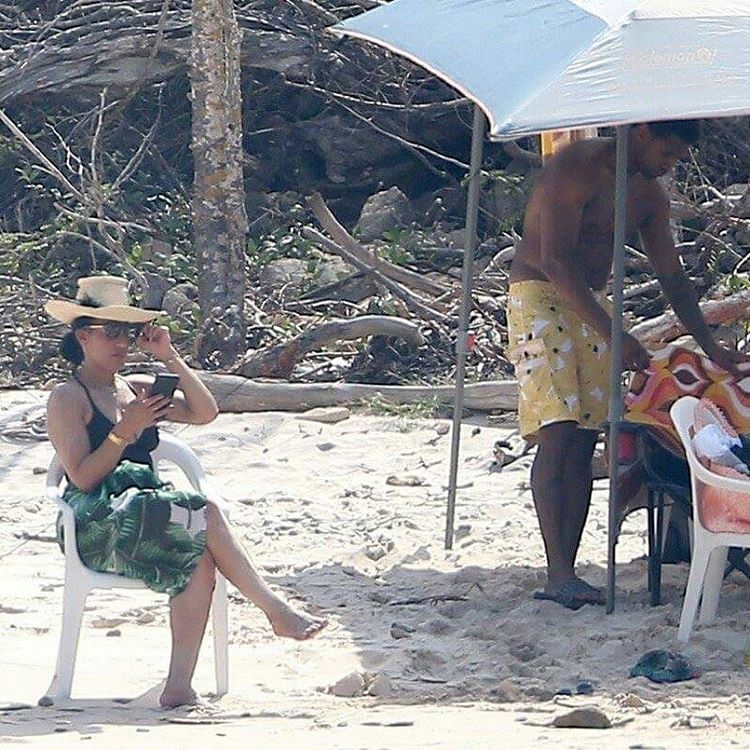 By the way, what's up with his dad bod?
Romantic: Usher Photo'd Helping His Wife Take Out Her Weave On At The Beach